Rev. Lorna H. Williams
2/22/2010, 7:46 a.m.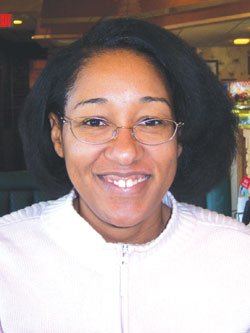 Rev. Lorna H. Williams
Rev. Lorna Williams was recently hired as Associate Rector for Youth and Children at the Trinity Church, Copley Square.
In her role as Associate Rector for Youth and Children at Trinity, she will oversee Trinity's Youth Ministries which seeks to offer a nurturing, creative, loving, and safe community of faith for youths from diverse backgrounds.
Ms. Williams was born in Jamaica and earned a Masters of Divinity from Seabury-Western Theological Seminary, Evanston, IL in 1997.  Prior to joining Trinity, she served as Senior Associate for Youth Ministries at the St. Andrew's Church, Ann Arbor, Michigan, from 2000-2008.
Under the leadership of Trinity's Rector, Rev. Anne Bonnyman, Trinity is on a campaign to promote diversity by being "Wider in Welcome, Deeper In formation and Bolder in Service."
Through Trinity's social justice ministry, the church's leadership and parishioners, in partnership with the Trinity Boston Foundation, work to increase connections with the wider community.
The Trinity Boston Foundation manages two vital programs – Trinity Education for Excellence (TEEP) and Trinity Boston Counseling Center.  TEEP serves 7th to 12th graders in the Boston Public Schools to develop learning and social skills that fosters core values and Trinity Boston Counseling Center offers counseling and support groups to people without access to mental health.