Photography training expands teens' horizons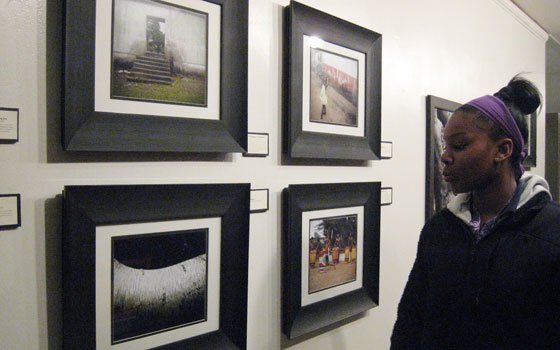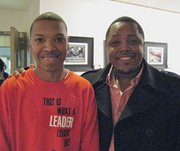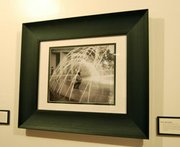 Growing up in Roxbury and Hyde Park, Antonio Stroud was no stranger to the "negativity" easily found in the streets.
 But the 16-year-old's eyes were opened to unexpected beauty last summer when he joined Peace in Focus, a Boston-based nonprofit working to build creative and leadership skills in teenagers from troubled communities around the world.
"I had never even seen the [Arnold] Arboretum," said Stroud, a sophomore at the Media Communications Technology High School in West Roxbury, "or noticed some of the murals."
In a two-week workshop, he and other teens traveled around the city with photographer-leaders in a sort of scavenger hunt of discovery. They photographed the murals, architecture, gardens and people of their city.
Now Stroud not only sees past his own block, but is looking beyond high school toward a life as a photojournalist. And he hopes to travel with Peace in Focus to Burundi, where the organization holds workshops that bring young Hutu and Tutsi people together.
Stroud explained all this on Feb. 11, standing before one of his own photographs at the opening reception for the "Thaddeus Miles and Peace in Focus" photography exhibition at the Harriet Tubman House.
One of his images captures an African American woman walking by a mural on Centre Street in Jamaica Plain. The mural depicts a larger-than-life African American face. Antonio titled the piece, "Four Eyes are Watching You!"
For two hours, crowds of teens and adults inched along, gazing at the more than 50 framed works by Peace in Focus workshop participants in Boston, Liberia and Burundi. Organizers said between 250 and 300 people attended, among them State Reps. Gloria Fox and Byron Rushing.
Stroud introduced several people passing by as his mentors, including Kendra Lara, youth organizer and member of the Peace in Focus board, Thaddeus Miles, photographer and board president, and Anthony Mosley, president of The Sound Doctrine Foundation.
Miles was instrumental in organizing the exhibit, which features several of his own works. He is one of the photographers that teaches in the workshops.
When they took kids to photograph buildings on the MIT campus, "some of them had never been across the bridge," he said.
"All they see is the bad," he added. "Photography expands their horizons, helps them see that there's something bigger than them."
A group of five girls stared at a photograph hanging along the stairs to the third floor. They jockeyed for position, bumping into each other trying to snap pictures of the picture. It's their friend Sherly's work, they explained.
"We're here to support her," said Jholaine Simonds, 16. They've heard good things about the workshop. "Sherly said it's a whole lot of fun," Jholaine said.
After a few minutes of giggling and taking goofy shots of each other, one of them turned to an adult visitor and asked, "Where can we get an application?"
During the program, dance troupe United Roots and musicians Ambureen Rana, Taylor Hart and Gabrilla Ballard performed, and Geisha Colon, one of the young photographers, presented a spoken word piece.