A mighty performance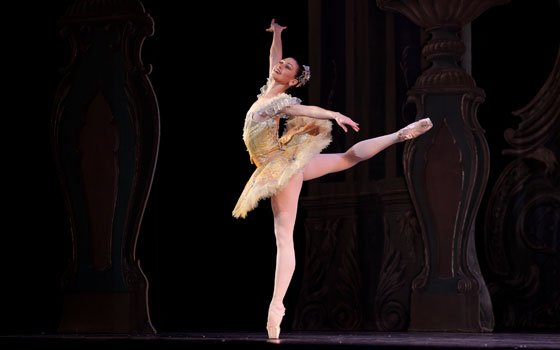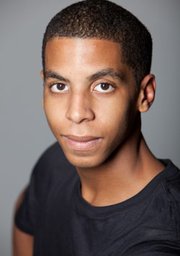 Two African American dancers are earning their stripes at one of Boston Ballet's most enduring institutions: Tchaikovsky's 'Nutcracker'

Young performers come to dance and ballet in different ways.
 Ten-year-old Tyson Ali Clark, for instance, followed the example of his mother and sisters in what he described as  "a dancing family." But Lawrence Rines found that gymnastics triggered his interest in dancing.
One thing that both African American dancers have in common is an agreement that the Boston Ballet is the perfect company for their training and early experience. Case in point: both of their variety of parts in Boston Ballet's annual winter favorite "The Nutcracker."
Now in his third year at Boston Ballet School, Clark is tackling the featured child role of Fritz, the temperamental son of the family hosting a Christmas party during the first act in the famous Tchaikovsky ballet. Clark attends the West Somerville Neighborhood School and is no stranger to demanding dance, having already earned such honors as "Little Mr. Petit Dancer" and the American Dance Academy Award for all around work.
Clark admitted that "my father wanted me to do sports," but he is now very proud of his son's dance achievements ­­ and Tyson does have some time for a little basketball every now and then.
Given this background, he welcomed the challenge of rehearsals that stretched to six weeks —"almost every day." Last year, Tyson danced the role of a party child. For the part of Fritz, Boston Ballet artistic director and "Nutcracker 2010" choreographer Miko Nissinen advised "to act a lot" — and Clark followed suit.
"I act angry in some parts," he observed. "I act naughty when I read the book (about history) and slam it." Tyson also enjoyed expressing delight when mysterious sorcerer Dr. Drosselmeier gives him a watch, something the child always wanted. His favorite moments in the role are "when I ride the horse (toy horse) and when I break the Nutcracker (in a tug of war with sister Clara)." Of the role and the ballet, he declared, "It's really fun and exciting."  
Looking to future editions of the ballet, Clark submitted ,"My favorite part of the 'Nutcracker' is the Russian." If so, he would do well to talk about that part of the second act with Rines. During the first act, the roles of the Boston Ballet dancer range from Harlequin and Bear to Grandfather, Young Man (in the opening sequence) and party adult. The South End dancer first studied gymnastics at the age of seven and discovered that "in gymnastics,  there are some ballet-like steps" and found that his training served him well in preparing for the physical demands.
Rines said that his challenge is to increase his range even further. Already trained in jazz and modern dance, he readily concedes that he doesn't have much training in the way classical ballet.
Even so, he rose to the demands. "Miko (Nissinen) is a very tough director to please," Rines said. "He's constantly pushing. It was difficult for me to change at first but I learned to love it. Getting a job from Miko is like winning the lottery."