Arts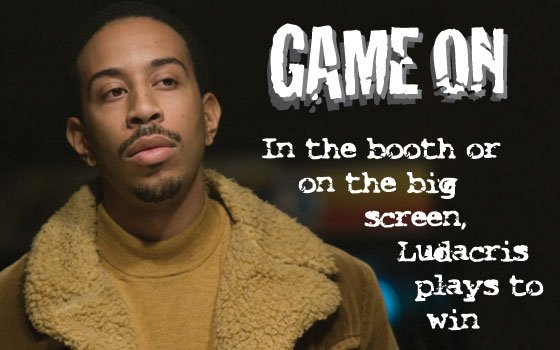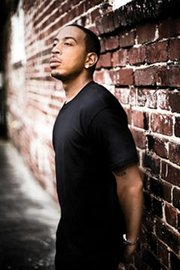 Christopher Brian Bridges was born on Sept. 11, 1977 in Champaign, Ill. He began rapping at the age of 9 and formed his first musical group a few years later. While in his teens, his family moved to Atlanta where he attended Banneker High School before majoring in music management at Georgia State University.
He later worked at Atlanta radio station Hot 97.5 FM as DJ Chris Lova Lova, before adopting the alias Ludacris to perform on the Timbaland track "Phat Rabbit." The feature led him to launch his own career in 2000 with the release of the debut album "Back for the First Time." He followed up a year later with "Word of Mouf," and the rest is history.
The six-time Grammy winner has evolved from a hip-hop icon into an entrepreneur, philanthropist, restaurateur, pitchman, columnist and, of course, a gifted actor. He parlayed appearances on the NBC drama "Law and Order: Special Victims Unit" into roles in such hit major motion pictures as the Academy Award Best Picture-winning "Crash" and the critically acclaimed "Hustle and Flow."
As partners with chef Chris Yeo in Straits Restaurant, Ludacris offers Thai/Singaporean cuisine in the heart of downtown Atlanta. He has also launched a couple of online ventures: WeMix.com, a social networking site aimed at showcasing and developing artists, and MyGhetto.com, intended as something of a MySpace for the 'hood.
His nonprofit Ludacris Foundation, already in its seventh year of operation, has donated more than $1 million to organizations that assist underprivileged children. The foundation's aim is to help kids help themselves, using music and the arts to inspire them to develop goals and then work to achieve them.
Ludacris recently took a few moments to speak with the Banner about all of the above, as well as his new film "Gamer," a sci-fi adventure co-starring Gerard Butler, Kyra Sedgwick, Terry Crews and Amber Valletta. In the futuristic film, which opened last Friday, video-game players can control the lives of human prisoners in massive, multi-player, real-life war games.
What interested you in "Gamer"?
Man, in picking movies, I always look at all the elements before making a choice, from reading the script to seeing who else is in it to who produced it to who's directing. The opportunity to work with Gerard Butler was definitely a plus. I've been a fan of his, especially, because of the movie "300." And I also wanted to work with the guys who wrote and were directing it, Mark Neveldine and Brian Taylor.
Yeah, they made "Crank," which was quite impressive, a non-stop, adrenaline-fueled roller-coaster ride.
Exactly. I made my decision based on that. In addition, I loved the role they had for me, because I never want to be typecast. I love playing all sorts of different roles.
How would you describe your character, Humanz Brother?
I play the leader of a resistance group that's totally against putting computer chips in human beings' brains, because I think that'll lead to the taking over of mankind, period. So I'm all about trying to get rid of this technology, so we can live peacefully.