Arts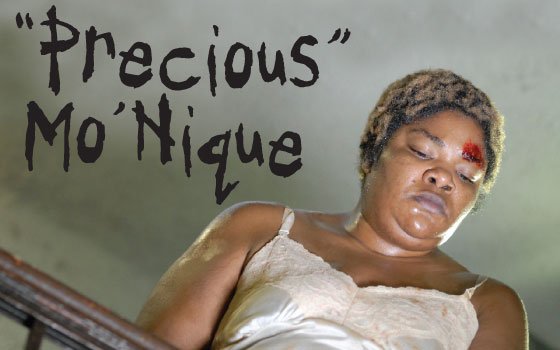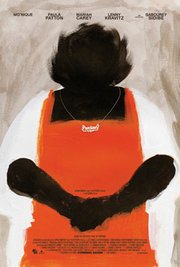 Comedienne Mo'Nique started her showbiz career doing stand-up on a dare a couple of decades ago. From there, she gained visibility and immense popularity with performances on "Showtime at the Apollo," HBO's "Def Comedy Jam," "Apollo Comedy Hour" HBO's "Snaps," BET's "Comic View," The Montreal Comedy Festival and Uptown Comedy Club.
But her big break came in 1999, when she landed a starring role on the television series, "The Parkers." During the show's five-year run, Mo'Nique earned numerous awards, including four NAACP Image Awards as the Outstanding Actress in a Comedy Series. Her film credits include "Welcome Home Roscoe Jenkins," "Two Can Play That Game," "Hair Show," "Baby Boy," "Soul Plane" and "Phat Girlz."
As a full-figured woman who has become a role model for many women, Mo'Nique wrote the best-selling book "Skinny Women Are Evil," as well as a follow-up entitled "Skinny Cooks Can't Be Trusted." She also created, produced and emceed "Mo'Nique's F.A.T. Chance," America's first full-figured, reality beauty pageant.
Struck by the skyrocketing number of women behind bars, she brought her act to a prison to tape a comedy special called "I Coulda Been Your Cellmate" which aired on TV before later being released on DVD. Then, she delved further into the issue as the host of "Mo'Nique: Behind Bars" for the Oxygen television network.
She recently spoke with the Banner  about "The Mo'Nique Show," her new late-night talk show on BET, and her performance in the eagerly-anticipated film Precious, Lee Daniels' screen adaptation of Sapphire's novel, "Push."
Hi Mo'Nique, thanks so much for the time.
Hey Kam! Thank you, baby!
Congratulations on the new TV show.
Thank you!
How would you describe the format? How are you dividing the time among monologues, interviews, and musical and other performances?
I can't give you those numbers, baby, because the show is so unpredictable. We're just having a great time.
What interested you in doing a talk show?
Well, I've always wanted to do a talk show. That was the whole focus from the very beginning. First, I thought it'd be like Oprah Winfrey, but the comedienne in me wouldn't let me do that. So, when my husband [Sidney Hicks] and I spoke with Loretha Jones [BET's President of Programming], we said, "We want to do late-night. We want to have a party."
When you mentioned Oprah, it reminded me that I told my readers I'd be interviewing you. And one of them, Laz Lyles, was wondering how much it means to you to have Oprah personally get behind the film in such a strong way.
It was a pleasure. She's a powerhouse. She's Oprah Winfrey. You know what that means. So, when she said, "I dig this," I was very appreciative of it.
Attorney Bernadette Beekman asks, how do you do it? You're already a mother, actress, author and comedienne, and now adding late night TV host. So, she wants to know how you keep sane and healthy and how you manage to juggle everything.