Volunteers offer hope, help amid foreclosures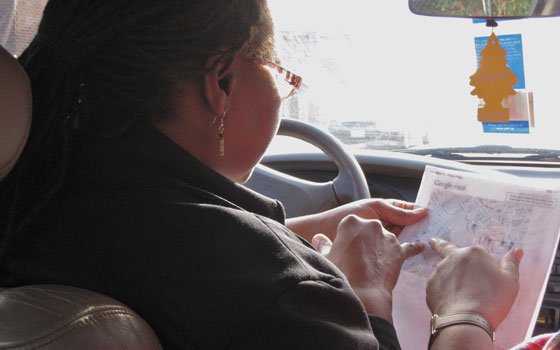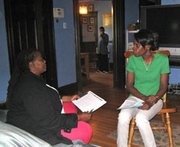 Dorrett Martin, a volunteer with the Jamaica Plain housing advocacy group City Life/Vida Urbana, navigated her car along the short curvy streets near Mattapan Square.
Martin knows well this area and many of its residents, having lived on Blue Hill Avenue in Mattapan for the last 25 years. But last Saturday her task was visiting strangers. Riding shotgun with Martin was fellow volunteer Sandra Douglas. Her job was to check the list of addresses of foreclosed properties on her map before they stepped out. Martin rang the doorbell after stopping in front of a small single-family house with light-blue siding.
"We're here from City Life," she began. "We are trying to help people whose homes may be in foreclosure."
The slender, 40-ish woman who answered the door didn't need to hear more. "Come in," owner Sophia Mitte said immediately, with a mixture of relief and pain. "I'm going through massive financial troubles."
Every weekend over the past year, volunteer canvassers from City Life and a network of area law schools and colleges called No One Leaves have fanned out into foreclosure-ridden neighborhoods in Boston. They knock on 40 or 50 doors each week to inform tenants and owners in foreclosed buildings that help is available from advocacy and legal aid organizations.
Foreclosures in Boston topped 1,200 last year and 584 have occurred in the first eight months of this year, according to figures from the Warren Group, which tracks real estate data. In addition, 1,646 foreclosure petitions — the first step in the process — were filed in the first eight months of this year, signaling the trouble is not ending.
The hardest-hit neighborhoods have been Dorchester, Roxbury, East Boston, Mattapan and Hyde Park. Though it contains only one sixth of the city's population, Dorchester accounted for roughly half of all Boston foreclosures in each of the past three years.
City Life volunteers are particularly empathetic messengers, many having experienced the pain of foreclosure themselves. Dorrett Martin was laid off from her job "ages ago," and the multi-family home that she purchased in 1984 — and where she reared her four children — was foreclosed on last spring, she said. Sandra Douglas is her tenant — she moved into one of the units 20 years ago. The two have become close friends over the years, and their teen daughters are friends, too.
They are still living in the house, but eviction looms.
"I didn't know if I had any rights at all," said Martin, "but I wanted to help Sandy."
Tenants who know their rights can often gain time before having to move, and some have won financial compensation, especially if an absent landlord allowed the unit to fall into disrepair. In this case, with City Life's help, these two women are exploring the possibility that tenant Douglas, who works as a nursing assistant in a senior home, might be able to buy Martin's house from the bank at its current value — far lower than the inflated-market value it may have commanded in the past few years.