Andrea Swain
11/18/2009, 2:42 a.m.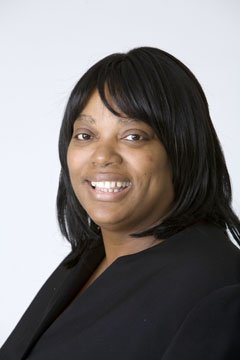 Andrea Swain
Andrea Swain, Executive Director of Boys and Girls Clubs of Boston's Yawkey Club of Roxbury, recently received Boys and Girls Clubs of America's 2009 Northeast Region "Contribution to the Profession" award.
This annual award is presented to an individual who has made a significant contribution toward the advancement of the Boys and Girls Club movement during the course of their career. Swain has been a Boys and Girls Club professional for eight years.
"Andrea exhibits commitment, compassion, creativity, and decisiveness," said Josh Kraft, Nicholas President and CEO of Boys and Girls Clubs of Boston. "Her leadership makes it possible for young people, regardless of their circumstances, to feel hopeful about their future."
Swain was recognized for a range of accomplishments, including:
• Ensuring that the Yawkey Club is a safe haven for more than 300 youth daily;
• Assuming a leadership role in developing the StreetSafe initiative, at the request of the Boston Foundation, which will expand services to at-risk youth in Roxbury;
• Maintaining service to Club members during Club renovations three years ago by operating programs out of neighborhood schools and community centers;
• Strengthening programming by partnering with more than 30 organizations, including a current partnership pilot with Northeastern University that will serve as a replicable model for other Club-college partnerships.
The award ceremony was part of Boys and Girls Clubs of America's Northeast Regional Conference, held October 22 in Atlantic City.