From jokes to Jack and Jill, Baratunde Thurston has the Web on lock
Talia Whyte | 5/20/2009, 7:48 a.m.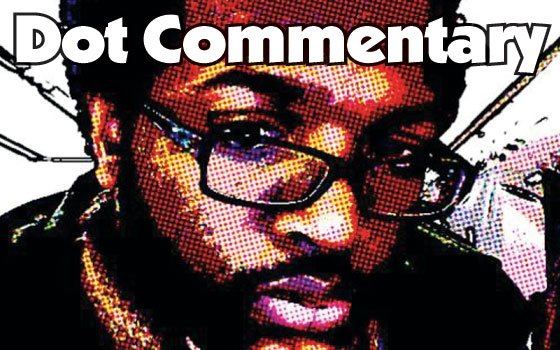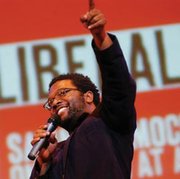 From jokes to Jack and Jill, Baratunde Thurston has the Web on lock
To say Baratunde Thurston is a very busy man would be an understatement. When he's not dropping knowledge on the popular blog Jack and Jill Politics, he is an editor, author, radio commentator, comedian, activist and a social media addict whose brand of witty political humor can be seen all over online social networking sites like Twitter and Facebook.
Thurston is also a strong advocate of free speech, and he will speak at the American Civil Liberties Union (ACLU) of Massachusetts' Bill of Rights Dinner at the Westin Copley Place Hotel next Thursday, May 28, 2009, on the virtues of being a "vigilante pundit," among other matters. For Thurston, using comedy — and multiple communication tools — to get his political views out has always been a passion.
"I'm a news and political junkie, and I use my comedy as a form of activism," he told the Banner in a telephone interview from New York. "There is no better time than now to be in my line of business."
Born and raised in Washington, D.C., Thurston was first exposed to national politics while a student at the Sidwell Friends School, the prestigious Quaker school now attended by Sasha and Malia Obama. He attended the school at the same time as Chelsea Clinton.
While Thurston said he wasn't friendly with the former president's daughter, attending such a high-profile school afforded him academic opportunities and social skills that many students of color wouldn't have — including being able to easily assimilate into studies at Harvard University, where he studied philosophy. He began to pursue comedy there.
"At the time, I was frustrated that no one was talking about news and politics, so I started a newsletter that discussed news with my own comedic take for three years," he said. "The newsletter really took off with other students and faculty."
After graduating in 1999, however, Thurston briefly set comedy aside and worked various odd jobs before getting back into it after the encouragement of his then-girlfriend, and now-wife, musician Mieka Pauley. He took a course in stand-up comedy at the Boston Center for Adult Education and traveled to New York twice a week to practice his skills in comedy clubs.
At the same time, he also wrote political humor pieces for The Boston Phoenix and The Weekly Dig, and became involved with Drinking Liberally, an informal group of 20-somethings that met regularly at Central Square's Middlesex Lounge to discuss progressive politics.
"I had some good times in Boston," he said. "It was a jumping-off pad for me in many ways."
Thurston now calls New York home. There, he works as the political and Web editor for the humor publication The Onion, has written three books and appears as a regular contributor on the BBC and National Public Radio, as well as popular political Web sites Daily Kos and The Huffington Post.
Like many political comedians, Thurston says last year's presidential campaign gave him plenty of material for many months to come. It also boosted his public profile; his popularity in the world of political humor increased to the point that then-presidential candidate Barack Obama called him "someone I need to know" during the 2007 Netroots Nation conference.