The Banner goes one-on-one with Jamie Foxx to find out how he prepared for the challenge of 'The Soloist'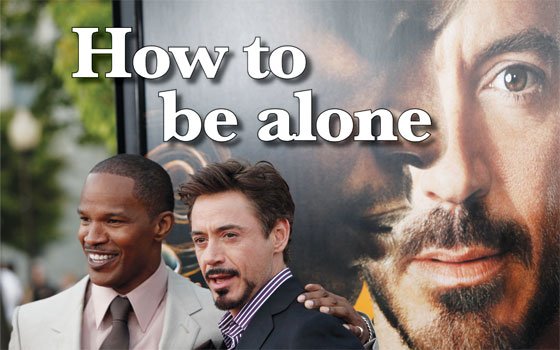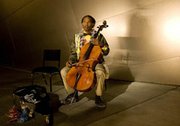 The Banner goes one-on-one with Jamie Foxx to find out how he prepared for the challenge of 'The Soloist'
Academy Award-winning actor, comedian and singer Jamie Foxx was born Eric Marlon Bishop on Dec. 13, 1967, and raised by his grandparents from the age of 7 months old after the failure of his parents' marriage. Although he was a star athlete on both the football and basketball teams at Terrell High School in Terrell, Texas, he majored in classical music and composition in at the U.S. International University in California.
The versatile performer got his showbiz start in 1989, when he accepted a dare to go on-stage at an open mic night and try his hand at stand-up comedy. After spending time on the comedy circuit, he joined Keenan Ivory Wayans, Jim Carrey, Damon Wayans and Tommy Davidson in the landmark Fox sketch comedy series "In Living Color," creating some of the show's funniest and most memorable moments. He'd later launch his own sitcom, "The Jamie Foxx Show," showcasing his skills both in front of the camera and behind it as the series' co-creator, executive producer and even director.
After some lower-tier big-screen appearances in films like "Toys," "Booty Call" and "The Players Club," Foxx earned critical acclaim for his work as a brash quarterback in "Any Given Sunday" and as Drew Bundini Brown in "Ali." The breakout roles led to a monster 2004, which saw Foxx deliver a trio of powerful performances.
In that year, Foxx won an Oscar and a Golden Globe, as well as Screen Actors Guild (SAG), BAFTA and NAACP Image Awards for his portrayal of the legendary Ray Charles in "Ray," while also garnering multiple best supporting actor nominations for his work in the Michael Mann-directed thriller "Collateral."
He also landed Golden Globe and SAG Award nominations, and won an Image Award, for his portrayal of gang member-turned-Nobel Peace Prize nominee Stan "Tookie" Williams in "Redemption." Foxx became the first actor ever to receive three Golden Globe nominations and four SAG nominations in the same year, propelling him to starring roles in films like "Dreamgirls," "Miami Vice," "Jarhead" and "The Kingdom."
As his film career has flourished, Foxx has also enjoyed success in the recording studio. His eagerly anticipated debut, 2005's "Unpredictable," was nominated for a slew of Grammy, Billboard, Soul Train and American Music Awards, and his second album, "Intuition," was released last December to rave reviews.
Foxx recently took a few moments to talk with the Banner about his new movie, "The Soloist." The film is based on the true story of Nathaniel Ayers, a Juilliard-trained child prodigy who ended up homeless after developing schizophrenia, and his relationship with Los Angeles Times columnist Steve Lopez, played by Robert Downey Jr.
Did you get to meet Nathaniel Ayers on the streets in preparing to portray him?
Yes, I did. As a matter of fact, I snuck downtown with a little bit of a disguise and a security cat, and I just hung out right next to Nathaniel. He had no idea that I was watching him. I got a chance to see him speak to the world and get excited, and be happy and sad, and play his music. And I saw him preach. Watching that, I was able to gather a lot of great information about who this guy was that I was about to play, without hearing anybody's opinion of him but just from my firsthand look at him.