A tribute to Judges Reginald Lindsay and David Nelson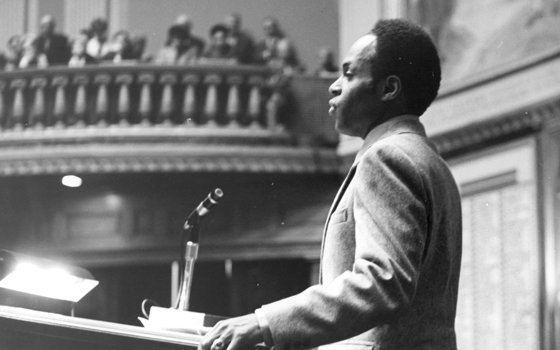 Massachusetts lost a great lawyer and judge last Thursday, March 12, 2009, with the premature passing of U.S. District Judge Reginald Lindsay. He was only 63 years old.
Judge Lindsay was the second African American to serve on the Federal District Court of Massachusetts. David Nelson, a Boston native, was the first.
Both had extraordinary careers, and I would like to reflect for a moment on the deep voids created by their deaths and the significant contributions both made during their lives.
Judge Lindsay's predecessor, Judge Nelson, was a graduate of Boston College and Boston College Law School. He was one of the warmest and most humorous persons I have ever met and served on the federal district court after being appointed by President Carter in 1979.
Judge Nelson was highly regarded by his judicial colleagues and quickly established a well-earned reputation for excellence and fairness that Judge Lindsay continued during his tenure. Although Judge Nelson ran unsuccessfully for several Massachusetts political offices, he was known and respected as someone deeply committed to the residents of his home state.
Reginald Lindsay graduated from Morehouse College in 1967. He enrolled immediately at Harvard Law School, and was among the first cohort of African Americans in the late 20th century to graduate from Harvard in 1970.
Judge Lindsay was born in Birmingham, Ala., in 1945 and grew up in the deeply segregated South during the pre-civil rights era. Many public facilities, from water fountains to restaurants to hotels to schools, were still legally segregated by race.
Yet despite enduring all of the indignities and disadvantages of being treated as a second-class citizen by the state and society, Judge Lindsay defied the odds, overcoming structural and legal barriers to rise to the highest levels of the legal profession.
I had the great pleasure of working with Judge Lindsay over the course of several decades. We collaborated on several cases when he was a partner at the Boston law firm Hill and Barlow, along with other luminaries, including Gov. Deval Patrick and attorneys Lisa Goodheart and Michael Weisman.
I was always impressed with Judge Lindsay's meticulous knowledge of details, his keen legal insight and analysis of complex issues. He also had a wry sense of humor, which I particularly appreciated.
He toiled longer and harder than anyone else, always making sure that every detail was covered and every aspect of the case thoroughly evaluated. It was this sense of judgment, care and detail that so impressed President Clinton when he appointed Judge Lindsay to the federal court in 1993.
For the past 16 years, he served the court and the public with distinction. He was respected and admired by his judicial colleagues, and by lawyers working on opposing sides of legal issues and cases.
Most important, all those who walked into Judge Lindsay's courtroom recognized that he would treat them fairly, and with dignity and respect. In my mind, it is those latter qualities that elevated him to true greatness as a judge.