New school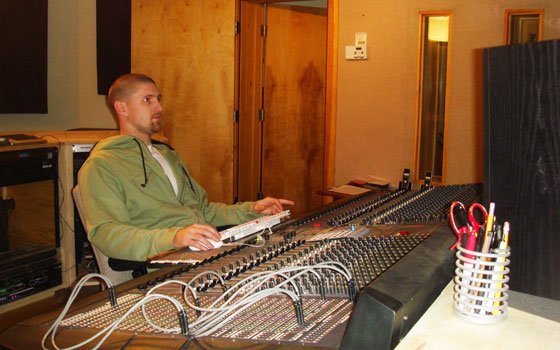 Two New England outfits use hip-hop to help kids reach the head of the class 
How many United States presidents — besides the current one, of course — can you name?
There are as many ways to memorize the 44 heads of state as there are students who have ever taken an American history class. But a new method gaining ground around the country and based in New England involves an unusual combination of mnemonics and music: educational rap.
Two separate but similar companies, Rhythm, Rhyme and Results (or Triple R), based in Cambridge, and Smart Songs, based in Providence, R.I., produce hip-hop and rap music with lyrics that focus on school subjects such as science and social studies.
Both Triple R and Smart Songs recently released updated versions of their songs to include the election and inauguration of President Barack Obama, and are hoping to use the momentum to establish educational rap as a teaching tool that is not only novel and fun, but also useful.
"Music is ideally suited for educational purposes because we always remember things differently if we can associate a melody with the words," said Triple R President and Berklee College of Music professor Isaiah Jackson.
Jackson's son, Ben, founded Triple R in 2006 with two friends who enjoyed creating their own beats and writing their own rap lyrics. They decided to apply their hobby to content from a social studies class textbook and found to their amusement that it helped even them remember the information.
"I spent a couple of hours making the [Bill of Rights] rhyme [to a beat]," Ben Jackson explained. "A couple of days later, I caught myself singing the song and I realized that for the first time in my life, I knew the first 10 amendments to the Constitution."
Smart Songs began on similar grounds in Rhode Island, with friends who enjoyed writing hip-hop songs for fun in high school deciding to focus their efforts on an educational cause.
"We weren't trying to make a career out of it," explained Smart Songs co-founder Scott Geer. "But at the end of 2007, after college, we started talking about what could do with our music and we thought this would be a really good opportunity to try to associate educational themes and have some sort of purpose with our music."
"We know kids like hip-hop and it's a good way to reach them," he added.
Both Triple R and Smart Songs take their music seriously.
"We're hip-hop fans and we strive to make good music that contains the true elements of hip-hop, that isn't commercial and watered down and doesn't sacrifice the good beats and lyrics," Geer said.
"The key is hearing the music," Ben Jackson said. "When you say 'educational rap,' people assume it's playful, lightweight rap music, but you put it on and realize the beats are produced by professional producers and professional rappers. If you're not listening to [the] words, you might as well be listening to the radio."