After hurdling life's obstacles, Hub songstress now ready to launch career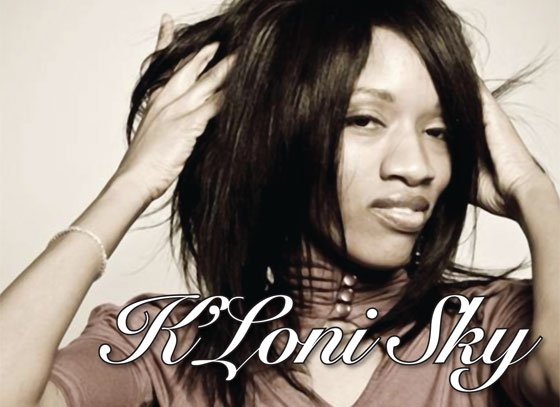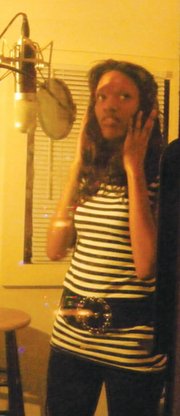 After hurdling life's obstacles, Hub songstress now ready to launch career
K'Loni Sky revels in her exoticism. Her 5-foot-8-inch frame is thin, all legs, but her smile is the draw. Wide and inviting, Sky's grin — like her personality — is memorable.
It's the smile of someone who believes she's doing what she's meant to do and leading an inspired life. Even Sky's name seems heaven-sent — in Hawaiian, "K'Loni" means "from the sky."
"I am blessed with talent, and I'm excited to use it," said the aspiring singer and songwriter.
Though she looks and sounds like a professional, Sky, 27,  is new to the local music scene, and she is beginning to become a presence.
"As an RandB artist, she's making her mark here in Boston," said Courtney B., afternoon radio DJ at TOUCH 106.1 FM.
Born in Roxbury, Sky lived in Mattapan and grew up writing poetry. She attended Newton North High School, where she was involved in theater and dance troupes.
"I loved high school, it offered me so many opportunities to develop my talents," Sky said.
Amid her poetry writing, Sky found her singing voice. At the age of 13, Sky wrote a poem titled "The girl who killed herself." While revising and editing the poem, Sky realized that she was singing the words.
"I caught myself singing as I was writing, and I thought, 'This could be something,'" Sky recalled.
Despite discovering her talent, Sky did not pursue singing in high school, focusing instead on "just writing and rapping." At home, however, her family pushed her to showcase her skills at every opportunity.
"My mother has always been very supportive of my singing," said Sky.
She remembers several occasions when her mother would drag her out at family cookouts and other events to sing.
"My cousins and I would sing En Vogue," Sky said. "I always sang lead."
Just two months after graduating from high school in 2000, Sky decided to marry her high school sweetheart. Five years later, she divorced her husband, who she declined to name.
"I was young and thought I was grown," Sky said.
Sky began to attend Quincy College in the fall of 2000, just as she was starting a budding modeling career. The two conflicted, however; working as a promotional model during her freshman year often kept her from attending class as a full-time student.
In 2001, Sky chanced upon what was to be her breakout moment. A modeling and talent company based in Florida reached out to her and offered her work if she could get to the state.
"They told me, 'Come to Florida and we'll take care of you,'" she said.
But before she could move south, Sky became pregnant with her son, Aaron. At that point, Sky had to make tough decision — move to Florida and pursue modeling with a newborn son, or stay in Boston and finish school. She decided to finish her education.
"I still went to class despite being pregnant," Sky said. "I was so big I couldn't fit in the desk chairs."