Critically acclaimed actor talks about Miles Davis, 'Iron Man,' the Oscars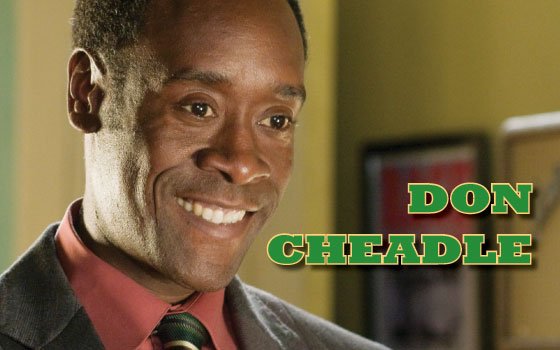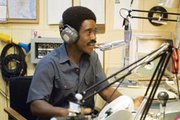 Critically acclaimed actor talks about Miles Davis, 'Iron Man,' the Oscars
His full name is Donald Frank Cheadle Jr., but most people just call him Don. The 44-year-old son of a clinical psychologist and a schoolteacher is best known as a gifted character actor, whose chameleonic knack for disappearing into any role has long caused his peers to recognize him as one of the best in the business.
But despite a resume loaded with critically-acclaimed performances in films like "Devil in a Blue Dress," "Rosewood," "Crash," "Traffic," "Talk to Me" and last year's "Traitor," the closest that Cheadle has come to landing an Oscar was in 2005, when he was nominated for his role in "Hotel Rwanda." Perhaps even more surprising, Cheadle has been up for an NAACP Image Award on 11 different occasions, but he's never taken one home.
Cheadle recently took a few moments away from his award show drought to talk to the Banner about his production company, his humanitarian work in Darfur, the election of President Barack Obama and his latest film, the family comedy "Hotel for Dogs," which co-stars Lisa Kudrow, Emma Roberts, Jake T. Austin and Kyla Pratt.
So what interested you in doing a kiddie comedy?

The truck filled with money that they pulled up to my house. No, it's one of the first movies that I've ever done that my kids could see. I thought this was a good one and I actually liked the script and the relationship that my character has with the kids. Usually, it's a kids' world where no adult has a brain, and the kids are so much smarter and so mentally outclass the grownups.  

So how did your children like the movie?

They haven't seen it yet.

And how was it working with Lisa Kudrow and the rest of the cast?
Most of my scenes were with the kids. They were great. They were little professionals and serious about the work. They had acting coaches and everything. 
I always think of you and Christian Bale as two of the best actors who have never won Academy Awards. How does it feel to be snubbed every year at Oscar time?

I don't care about the Oscars. Quite honestly, when you know what goes into that whole process, it's very much like a political election. You have to lobby and go to parties. It has nothing to do with your performance. It's a very political thing that I, personally, don't enjoy doing. That's not really on the list of things that I want to achieve in this career.
It's all about money nowadays. There was a time when, if you had an Oscar, there was a direct correlation to the push that it made for you at the box office. That's not so much the case anymore, if you look at the last few years of Oscar winners and what it did for them, box-office wise. The time between the announcement of the nominations and the actual awarding of Oscars, that's when you make your money. Because that's when people look at the paper and ask, "Well, what are the critics saying are the good movies out there?" After that, it really doesn't matter anymore.