Alice T. Coombs
2/24/2009, 9:28 a.m.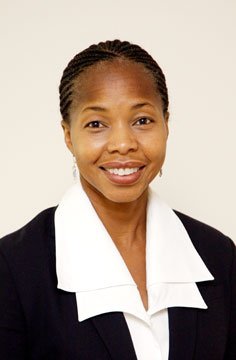 Alice T. Coombs
Alice T. Coombs, M.D., last month was appointed by Gov. Deval Patrick to the state's Special Commission on the Health Care Payment System, a commission established to evaluate and recommend reforms to the state's health care payment system.
Coombs — who is vice president of the Massachusetts Medical Society (MMS), a critical care specialist at South Shore Hospital and an anesthesiologist with South Shore Anesthesia Associates — was one of five gubernatorial appointments to the commission.
"I am honored to have been chosen as a member of the Commission, and represent physicians in this critical effort," said Coombs in a statement. "Payment reform is an essential part of health care reform … [to] address the existing disparities between quality and volume-driven payment structures, a situation that has aggravated our ability to deliver all-important primary care. It will also help to address health care needs for all residents, particularly the underserved, especially as we confront increasingly tight budgets and a weak economy."
Coombs was elected vice president of the MMS in 2007, and has been a member since 1990. She is also a member of the American Medical Association's Commission to Eliminate Healthcare Disparities and the Massachusetts Board of Registration in Medicine's Patient Care Assessment Committee.
She was a former member of the Massachusetts State Commission to Eliminate Racial and Ethnic Disparities, is a past chair of the MMS' Committee on Ethnic Diversity, and has served on the MMS' committees on Public Health, Managed Care, Recognition Awards and Leadership Development.
Coombs received the society's Henry Ingersoll Bowditch Award of Excellence in Public Health in 2005, an annual award given to a physician who demonstrates creativity, commendable citizenship, initiative, innovation and leadership in the public health and advocacy fields.
A graduate of the UCLA School of Medicine, Coombs is board-certified in the medical specialties of internal medicine, anesthesiology, and critical care. She is a diplomat of the National Board of Medical Examiners and a Fellow of the American College of Chest Physicians.