John Bynoe, longtime Rox activist, dead at 82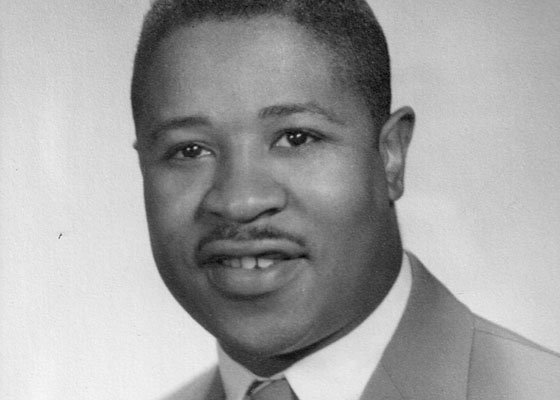 John Garvey Bynoe, a Roxbury man committed to civil rights and community activism, died Aug. 13, 2009, at his retirement home in Cape Cod. He was 82.
A community activist since the age of 12 — when he obtained signatures for his brother's campaign to become Ward 9's state representative — Bynoe maintained an active role in the betterment of the Roxbury community for more than 60 years.
The youngest of eight children, Bynoe was born Oct. 25, 1926, in Boston to the late John L. Bynoe and Edna (Morris) Bynoe.
He attended the Boston Public Schools, Boston University and New England School of Law, where he received his Bachelor of Law degree in 1957. In 1987, his alma mater honored him with an honorary Doctor of Law degree.
After returning from World War II, where he fought on the beaches of Normandy all the way to Berlin, Bynoe became one of the youngest veterans to lead the Veterans of Foreign Wars Post 953 in Boston. After his election as commander, the post started a youth program that created "The Turkey Bowl Classic," held on Thanksgiving Day at Carter Playground on Columbus Avenue.
Lifelong friend Kenneth J. Guscott said Bynoe had made up his mind after his military service to dedicate his life to politics.
"He was one of the many Roxbury boys that endured all the humiliations of a segregated army to fight for democracy," Guscott recalled. "That experience gave him the drive to fight for civil rights here in Boston and the United States."
Bynoe's advocacy for veterans continued throughout his years of service to the Boston branch of the National Association for the Advancement of Colored People (NAACP).
He served as chairman of the branch's veterans' committee in 1948. A board member for many years, he created the Boston branch's Annual Award Dinner and served as its chairman on several occasions. Bynoe also served as chairman of the National NAACP Convention, as well as the conventions of the National Urban League and the National Business League.
Bynoe's first job with the federal government was as a supply clerk in the regional office of the Federal Security Agency in Boston. He later became the first minority district manager in New England for the Social Security Administration, serving in that capacity from 1964 to 1966.
In 1966, he was appointed director of the Office of Civil Rights in the U.S. Department of Health, Education and Welfare (HEW), a role in which he served until his retirement from the federal government in 1982, after 35 years of service. During his tenure at HEW, the largest number of minorities entered federal service in New England than during any other period.
Bynoe was a life member of Alpha Phi Alpha Fraternity and served for many years as president of the Sigma Chapter. He is a Past Master of Widow Son Lodge #28 and served for many years as legal advisor for the Prince Hall Grand Lodge. He was also a member of the board of the Prince Hall Mystic Arlington Cemetery.