Sax man's smooth sound grabs attention 'This Time Around'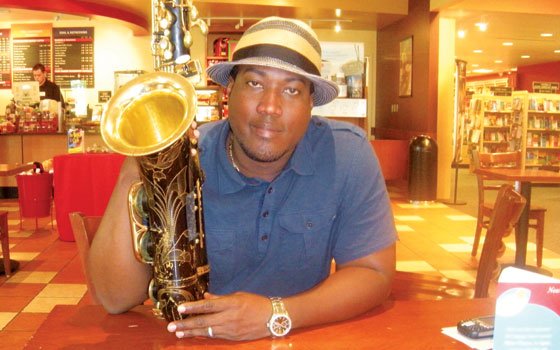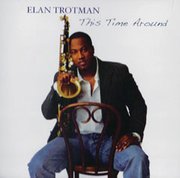 His sophomore album, "This Time Around," released earlier this year, is a fusion of smooth jazz, RandB and funk that showcases Trotman's skills on the tenor saxophone as well as his ability to compose.
"This is the album I want to put me on the map in the smooth jazz scene," said Trotman, 30, a native of Barbados who grew up around music.
"My father played guitar and my mother sang in a choir," explained Trotman. At 7,  Trotman started playing his first instrument, the piano.
Trotman then moved to the French horn, which he played for his middle school band. During that time, Trotman started to notice other instruments.
"I saw all the sax players got all the attention, so I asked if I could switch," said Trotman.
At 10, he made the switch, seeking to emulate those who were considered masters of the saxophone.
"One of my first tapes was Kenny G. I would play the tape through, rewind it and try to play along," said Trotman. "I looked up to guys like [Arturo] Tappin. He [was] a huge part of my growing up while I was still on the island."
In 1998, when Trotman graduated from high school, he received a national government scholarship from the country of Barbados that allowed him to attend any collegiate music school in the world. Trotman choose to attend Berklee School of Music like his idol Tappin, who was one of the first musicians from the island to go to Berklee.
Berklee was a different world for Trotman.
"You come up to Berklee at 18, and you realize there is a wealth of talent all around," said Trotman. "I remember buying a 300-page book of jazz standards and being in one of the practice rooms trying to play [John] Coltrane's 'Big Steps.'"
Trotman became a regular at Wally's Café Jazz Club, the famed Massachusetts Avenue nightspot that often played host to student musicians. The club has long served as both a proving ground and a place where students can hone their craft in front of a live audience.
"I remember my first time at Wally's — I didn't even take my sax out of the case, I was too intimidated," Trotman said.
As Trotman's skills progressed, his fear diminished. He began to play in festivals around Boston and decided that he wanted to make a name for himself as a recording artist.
"People [at Berklee] are more aggressive about mastering their craft because they realize they could be discovered," Trotman explained.
In 2001, when he graduated from Berklee, Trotman released his first album, titled "Memories." As much as he loved playing music and wanted to be a recording artist, Trotman decided to go into teaching because it provided the kind of job security that doesn't come with being a touring musician who is constantly on the road.