Gates not first black Harvard prof stung in Cambridge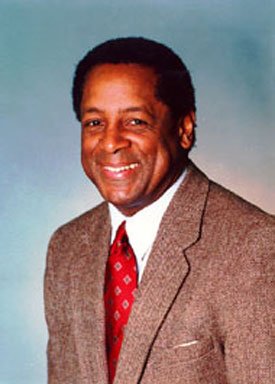 Many media commentators called the smackdown on Ware Street in Cambridge a draw. The general assertion is that both Professor Henry Louis Gates Jr. of Harvard University and Sgt. James Crowley of the Cambridge Police Department were equally at fault. And Middlesex County District Attorney Gerard T. Leone Jr. is characterized as having the Wisdom of Solomon because he dismissed the charges filed against Gates.
All of these conclusions are substantially flawed.
The incident began when Crowley responded to a 911 call of a possible break-in at Gates' house. When Crowley arrived, Gates was already inside. According to Gates, when he noticed Crowley he said, "Officer, can I help you?" The answer was, "Would you step outside on the porch?"
"And the way he said it, I knew he wasn't canvassing for the police benevolent association," Gates said in an interview posted on The Root, a Web site of which he is editor-in-chief. "All the hairs stood up on the back of my neck, and I realized that I was in danger. And I said to him no … 'No, I will not.'"
Good citizens are usually instructed by their parents to be cooperative with the police, but this is not always good advice for African Americans in Cambridge. There have been a number of abusive conflicts between blacks and the police and the criminal justice system. Most egregious of these is the case of Professor S. Allen Counter, a longtime member of the Harvard faculty and the director of the Harvard Foundation.
One December evening in 2006, Counter was at home preparing materials for his classes the next day when there was a knock at the door. A police officer, William Macedo, asked Counter to step outside to speak with him and other officers. Imbued with good citizen training, Counter did so, and even went from his porch to the street at their insistence. There, the police unceremoniously put him in handcuffs and arrested him.
Counter had no idea why he was being arrested, and the police refused to inform him. At the time, Counter described it as a "Kafkaesque moment." The stress of the arrest caused Counter to experience cardiac difficulties. He was taken from the police station to Cambridge City Hospital, where he was subjected to the humiliation of being handcuffed to the bed and placed under police guard.
Still seething from the indignity of that experience two and a half years later, Counter fumed, "The police use the power of their badge to criminalize African Americans. They seem to delight in branding black professionals as criminals."
African Americans in Cambridge were horrified by the Counter arrest. Black professionals quickly became astute in the law. They learned not to leave the sanctuary of their homes, even for an apparently benevolent police officer. Gates was wise to refuse Crowley's invitation to step outside. Gates knew that without a warrant, Crowley had a very limited right to enter the house and effect an arrest.
However, Crowley did not feel so constrained. He arrested Gates on a spurious charge which was based on the fact that Gates spoke harshly to him — not in a public place, but in Gates' own home. There is no such crime, and the district attorney deserves no credit for dismissing the case. He might not have done so if there had been no publicity surrounding the arrest.