For Charlie Murphy, comedy is a family affair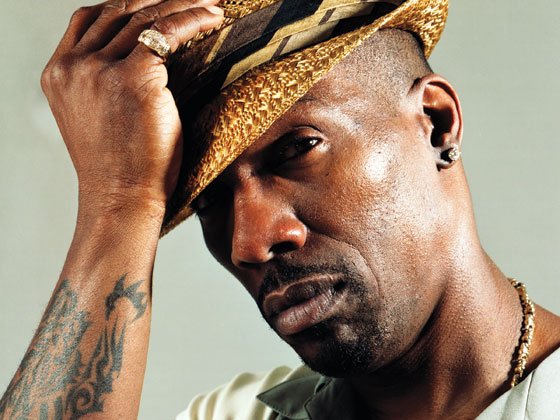 Anyone with a popular, successful older brother knows that it can be pretty annoying to always be compared to him. But in recent years, Charlie Murphy — brother of Eddie Murphy, one of the most famous and highest-grossing comedians and actors of all time — has more than stepped out of his sibling's oversized shadow, staking his own claim in the comedy world as a regular on the history-making sketch series "Chappelle's Show," and making appearances in movies, on TV and all over the Internet.
The Banner recently caught up with Charlie Murphy, who will be filming a stand-up comedy special here in Boston on Saturday night, April 25, at the new Comedy Connection at the Wilbur Theatre. He talked about his past trips to the Hub, the differences between comedy and the military, the influence of the Internet on his career and much more.
This is not your first time coming to Boston. What's your impression of Beantown, and what are you looking forward to when you return?
Not my first time at all. Every time I came to Boston, I had fun. Boston, Chicopee, that whole area … it's a comedy town. A lot of good comics have come from up there. The people are used to going to clubs to watch comedy. It's a part of their culture. It's a good place to work.
In the past when you performed in Boston, you had comedians on the show with you, so it seemed like more of a package. Is that the case with your performance on April 25?
Nah, I got my own show. I do have Freeze Luv (comedian Paul Farmer) and another comedian who will be opening the show, but it's going to be me.
A lot of people may not realize that you are an actor, writer and producer. But stand-up is a different beast entirely. How long have you been doing stand-up comedy?
Six years.
Knowing what you know now, based on the experiences you've had over the past six years, is there anything you would have done differently in your first years?
No … I mean, you can't expect this to be something you develop overnight. A part of the journey is picking up new information and skills from the experience. There is nothing, as a part of stand-up, that I would look at and/or do differently. Whether it was a good or a bad experience, I learned from it. And I've been blessed to have the opportunity in those six years to not only do stand-up in the U.S., but I've performed all over Europe, all over Canada. … To me, that's a tremendous blessing because a lot of comedians don't get a chance to leave their town, much less to go all over the world doing stand-up comedy.
Performing in such a variety of places, with the cultural differences and languages, did you find yourself having to change up your material?
No, no, no … The point I'm trying to make is: Charlie Murphy works … all over the world. With everyone. I relate to and do comedy for anyone. And that was proven by me being able to go on the road, and do comedy all over the world, and have success. I didn't alter my show, leave stuff out or try to censor … or anything like that. It was me. I do what I normally do when I show up. And it was good enough for whoever I was in front of. And I feel extremely humbled and blessed by that.