'Fringe' star Reddick cuts cool, calm figure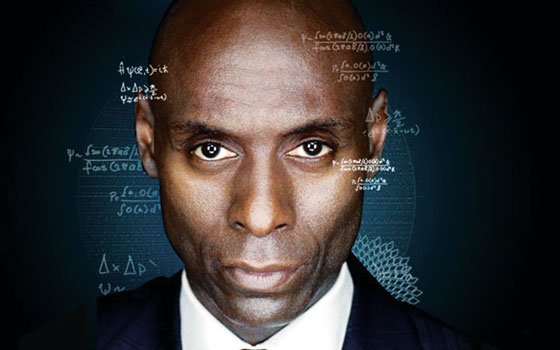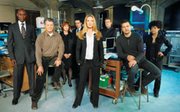 Noted actor Lance Reddick, whose chiseled countenance powered the icy Cedric Daniels in "The Wire," goes federal in the new Fox thriller "Fringe." As Homeland Security Agent Phillip Broyles, Reddick heads a team investigating the intersection of science, technology and the paranormal. (Photo courtesy of fox.com)
Lance Reddick wanted to be a musician. The Baltimore native went to the Eastman School of Music in pursuit of his dream of becoming a classical composer.
But a funny thing happened on the way to the concert hall — Lance Reddick: Pianist/Singer/Composer became Lance Reddick: In-Demand Actor.
Even he can't believe it.
"Growing up, I never thought I'd be doing this," he says by phone from New York, where he is shooting his latest television series, the paranormal Fox thriller "Fringe."
The show, which premiered Tuesday night at 8 p.m., was created by "Lost" executive producer J.J. Abrams and casts Reddick as no-nonsense Homeland Security Agent Phillip Broyles. Intrigued by mysterious happenings around the globe, Broyles puts together a team of investigators — headed by Aussie actress Anna Torv — to discover the place where science, technology and the unexplained meet, sometimes with nefarious results.
Playing an imposing authority figure is nothing new for the striking Reddick, who actually took up acting at age 27 to jumpstart his music career — his first professional gig came in a Christmas musical review in Quincy, Mass. In the past he has played both good and bad cops, criminals, lawyers, heroes and villains, including notable turns in gritty, critically acclaimed HBO programs "The Corner," "Oz" and "The Wire." For the last two seasons he has also popped up on the smash ABC hit drama "Lost" as the mysterious and intimidating Matthew Abaddon.
Reddick recently took some time to speak with the Banner from New York, where he was enjoying a sunny day off from the dark doings of "Fringe."

So is Broyles a good guy or bad guy?
As near as I can tell, he's a good guy. I say near as I can tell because with J.J. you never know, and there are all kinds of shades of gray.
So you are a good guy who may be ethically challenged when necessary?
Yes, exactly. (laughs)
You will be back on "Lost" this season, correct?
Yes, I will.
Do you have any idea how often Abaddon will be popping up?
No. (laughs) I have no idea.

How frustrating as an actor is it to not be able to nail down your characters' intentions?
With Abaddon, it's much more enigmatic — I really have no idea.
How do you play that?
First of all, nobody thinks that they're bad because then [the performance] becomes a two-dimensional, mustache-twirling kind of thing. Even if I don't objectively have a sense of good or bad, he feels completely justified in whatever he's doing. That's the tack I take with Abaddon. Broyles, at least the way I'm playing him now, he wants the right things for the right reasons.

After all the raw HBO shows and these supernatural series, do you ever feel like you're due for a comedy?