Head of Hub nonprofit takes civic duty seriously
Talia Whyte | 10/29/2008, 4:16 a.m.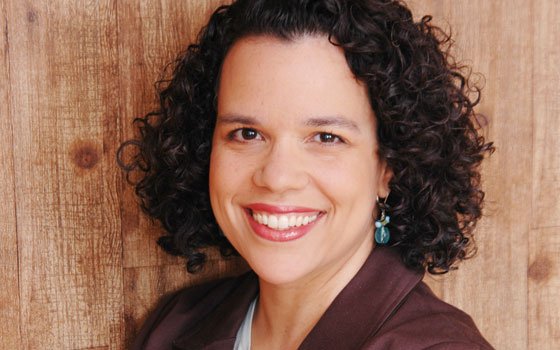 Expecting unprecedented voter turnout for next week's elections, city officials and community activists are making efforts to ensure that every vote cast in Boston is counted. The city's Election Department has said it will likely add 200 more poll workers for Election Day on top of the roughly 1,600 people already set to work the polls, as well as more staffers for the city's new phone system, with 50 lines dedicated to receiving calls from poll workers reporting problems.
The new accommodations are due in part to the work of Access Strategies Fund and its executive director, Kelly Bates. Access Strategies is one of the leaders of Boston's civic community, a nonprofit that funds other organizations that work to ensure fair access to the ballots by traditionally marginalized communities. For the last two weeks, Bates said, she has been overwhelmed with work getting ready for the big day.
"It is our job to make sure every individual vote is counted," Bates said. "We don't tell people how to vote, but we make sure people know about their voting rights and what the issues are."
Access Strategies also works to make sure that Bostonians actually show up at their polling places. The organization heads up the Civic Engagement Initiative, a multimillion-dollar project aimed at helping to close what some have called Boston's "voting gap."
The share of white Boston residents that vote has historically far exceeded the rate of participation in the city's communities of color. But according to statistics provided by Access Strategies, voting gaps among different racial and ethnic groups closed from 1999 to 2006, the result of get-out-the-vote and mobilization efforts undertaken by community-based groups like ¿Oíste?, the Massachusetts Latino political organization, and the Chinese Progressive Association.
The trend of rising participation among minority voters is expected to continue on Nov. 4. As a result, Bates has spent the past couple of weeks working overtime to spread the word that every registered resident has the right to vote.
That work has included advising voters to contact City Hall to make sure they are registered before next Tuesday, letting them know that they can legally take time off from work to vote, and making sure they understand that they can still vote even after the polls close at 8 p.m., so long as they are already in line.
Equality and fairness have always been hallmarks in Bates' life. Prior to joining Access Strategies in February, Bates worked as a lawyer and political consultant in both the public and private sectors. She served as the executive director of the Women's Statewide Legislative Network, a powerful legislative lobby for women, and the Healthworks Foundation, funding health and wellness programs for women and children.
Now at the helm of an organization that has provided more than $2 million to Massachusetts organizations, Bates said she would like to create more programming addressing women and voting rights in the future.
"We have made strides as women," she said. "However, there are still many concerns women have about getting involved in the political process, such as family life. I want to help more women realize that they can consider a career in politics."