More support than expected for marijuana possession
Associated Press | 11/14/2008, 8:22 a.m.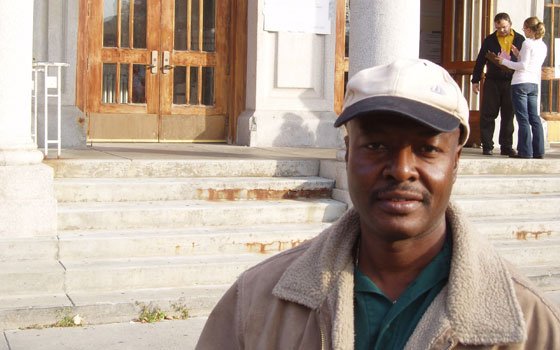 In an election season full of turmoil, marijuana proved to be a central — and hotly debated — issue among Massachusetts voters. On Tuesday, however, the conversation was more one-sided than many had expected.
Voters in the Commonwealth overwhelmingly expressed their support for Question 2, a ballot measure aimed at softening penalties for people found possessing up to an ounce of marijuana.
As of 1:50 a.m. Wednesday, with 87 percent of precincts reporting, 65 percent of voters chose to weaken the penalties, while 35 percent preferred leaving the law unchanged.
Leading up to the election, many voters were conflicted over the grassroots initiative. Under the current law, the price for simple possession can include up to six months of jail time, a fine of up to $500 and the creation of a Criminal Offender Record Information (CORI) report that could stay on violators' records for years after the incident.
Under the new reforms, which take effect in 30 days, getting caught with less than an ounce would result in a $100 civil fine and the incident would not be reported to the state's criminal history board.
District attorneys, police chiefs and sheriffs across the Commonwealth rose up in opposition to the measure before Tuesday's election, arguing in a statement that any steps toward decriminalizing the drug would send the wrong message to Massachusetts youth. In their statement, they also claimed that because judges seal the criminal records of first offenders, the CORI issue didn't pose as large a problem as the question's supporters claimed.
However, Question 2 had many supporters, including the Greater Boston Civil Rights Coalition and the Massachusetts chapter of the American Civil Liberties Union (ACLU).
"In Massachusetts, the 'war on drugs' has made our prisons overflow, wasted millions of dollars, redirected law enforcement resources away from serious crime, and given career-destroying criminal records to even the most occasional and nonviolent marijuana users," the ACLU wrote in its endorsement of Question 2. "Taking the possession of small amounts of marijuana out of the realm of state criminal law enforcement would greatly reduce the human and financial costs of continuing the 'war on drugs.' "
The question also sparked division in the religious community.
The Boston Globe reported last week that a coalition of Boston's prominent black ministers planned to send a letter to their fellow clergy urging them to preach against Question 2. Responding in a statement released Monday, the Washington, D.C.-based Interfaith Drug Policy Initiative announced that 51 clergy in 46 Massachusetts cities and towns had "signed a statement proclaiming, 'We support changing Massachusetts law so that people who possess under an ounce of marijuana will no longer face arrest or prison.' "
Massachusetts was not the only state grappling with its policies on marijuana usage.
In California, voters rejected Proposition 5. Like the Massachusetts question, it would have reduced minor possession penalties to a civil offense punishable by a fine, but would also have shortened parole for most drug and property crimes, and diverted many drug offenders from prisons or jails into treatment programs. In Michigan, voters approved Proposal 1, which would legalize medical marijuana use.