Hamilton brings his sweet Southern style to Patriot Place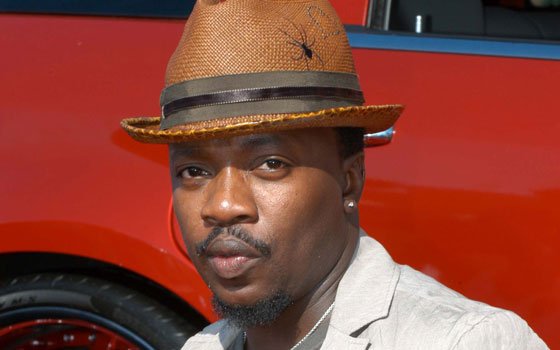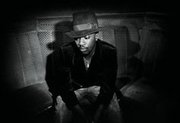 No matter how high his star rises, Anthony Hamilton remembers what's important and who matters most in his life.
"Sorry, hold up," he apologizes during an interview with the Banner. "This is a call from my mom."
A few moments pass by. He returns, apologizes again and resumes talking about his new album, his upcoming concert at Showcase Live at Patriot Place in Foxborough and his circuitous path to RandB stardom.
The long journey has helped keep Hamilton grounded, the kind of guy who'd drop everything to talk to his mom and ask forgiveness for the interruption. Now, after years of struggle, numerous guest appearances on hit songs and several acclaimed solo releases, he is finally coming into his own as a bona fide RandB star.
Hamilton spoke with the Banner before coming into the Boston area for his Nov. 18 gig at Patriot Place — part of his "Playin' It Cool Tour" in support of "The Point of it All," his latest studio album, in stores Dec. 16.   He said the long trip has been well worth it.
"I learned a lot, and I put it into my music," he explains.
The lessons began in Charlotte, N.C., where he was raised singing in his church's choir.
"I performed in the church, in the school," he says. "I learned how to blend, I learned what harmony was."
The more attention his singing received, the more his passion grew. Hamilton still remembers how special it felt when he performed.
"Growing up, it was the thing that kept my attention," he says. "It kind of had a spooky vibe to it. I just felt, 'Man, I've got be doing stuff with it.' It got me bad."
Bitten by the performance bug, Hamilton started entering local talent competitions and singing in neighborhood nightclubs, while training as a barber to help pay the bills.
Finally, he decided to take a gamble and move to New York. In 1993, he signed with Uptown Records, then home to high-profile acts like Mary J. Blige and Jodeci. But as is often the case, the business of show business got in the way and politics took over, impeding Hamilton's path. He would be bumped to six different labels over the next several years. The constant jostling prevented his career from getting on track.
But while Hamilton admits the experience was discouraging, he says he never stopped persevering.
"There was a point where I thought, 'OK, is this going to be an ongoing thing?' and everything shut down," he says. "But I don't think God would give me this much love for music to make me hurt."
While his career as a headliner was in limbo, Hamilton tried to make the best of the situation as a background singer, providing accompaniment for renowned RandB artist D'Angelo on his worldwide "Voodoo" tour in 2000.
"I watched," he says. "I got to be a part of D'Angelo, and be part of that legacy."
But wasn't it difficult to play second-string when he knew he could be a starter?