Veronique Le Melle
12/30/2008, 7:08 a.m.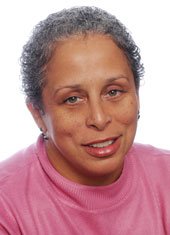 Veronique Le Melle
The Board of Directors of the Boston Center for the Arts (BCA) recently named Veronique Le Melle as the new executive director of the historic BCA arts complex in the South End. Le Melle is expected to assume active leadership of the performing arts center early this month.
"With our exciting hire of Veronique, the BCA recognizes that Boston continues its rise as a center of artistic creativity and activity in the country," said BCA board chair Philip Lovejoy in a statement. "Her most recent work, as executive director of the Louisiana Division of the Arts and director of the Jamaica Center for Arts and Learning Inc. [in Queens, N.Y.], are tacit recognition that the BCA is an important partnership of the public and private in the arts and cultural affairs."
A graduate of Colorado College, Le Melle holds a master's degree in performing arts administration from Brooklyn College, as well as a master's degree in public policy from Columbia University. She is a former national board member of Grant Makers in the Arts, has held board positions on the Arts and Business Council and ArtTable, and has also served as director of culture and tourism in the Queens, N.Y., Borough President's Office.
Le Melle called the BCA position "a great opportunity in a great city."
"I share the vision of the BCA as the center of the arts not only in Boston, but for the region," she said. "The BCA plays a key role in creating true vitality in the visual and performing arts, and I am proud to join the staff, the board, our artist partners and our audiences in bringing new energy and connections to the heart of the city."
Over 250,000 people visit the BCA and its public programs each year, according to the center.