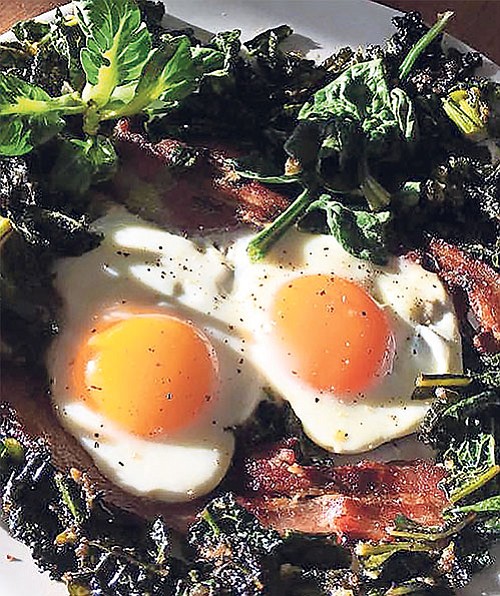 Eggs in a Forest is a ketogenic dish that anyone will like, even carboholics. It's basically eggs and bacon, plus fibrous green veggies.
Stories this photo appears in:

After a lifetime of making dietary choices by gut instinct, I recently embarked on my first real diet. I'm gunning for my visceral belly fat, the insidious deposits that lurk between your internal organs — or sometimes in them or on them — far beneath the abdominal wall. It's the fat you can't squeeze, no matter how wide your pinch.