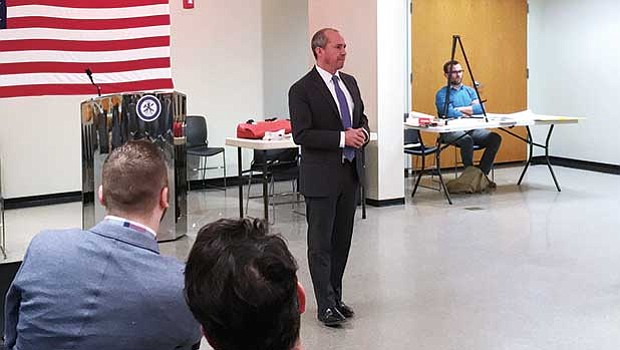 Gubernatorial candidate Jay Gonzalez appeals to voters during Dorchester's Ward 17 Democratic Caucus.
Stories this photo appears in:

DA departure sets off political chain reaction
With a special election looming for the 1st Suffolk Senate district seat recently vacated by Linda Dorcena Forry, Conley's surprise move may mean a cake-walk for South Boston state Rep. Nick Collins, who now has no opposition for the senate seat on the Democratic or Republican ballots. Rep. Evandro Carvalho, a former Suffolk County prosecutor, withdrew from the 1st Suffolk race to pursue the DA seat.