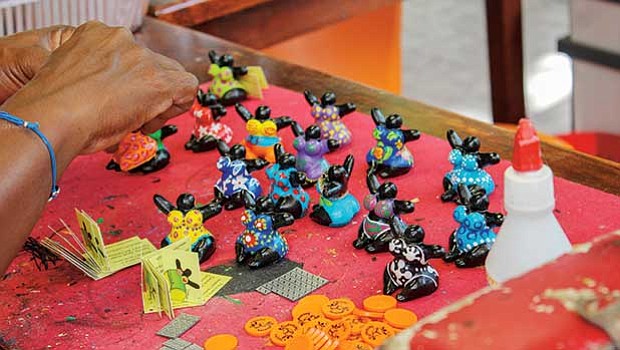 Chichi figures in a workshop in Curacao.
Stories this photo appears in:

ART WORKSHOP CELEBRATES WOMANHOOD, CREATES JOBS IN COUNTRY OF CURACAO
The island of Curacao, located in the Caribbean just off the coast of Venezuela, represents a unique melding of cultures. The native inhabitants, the Amerindian Arawaks, migrated from South America 6,000 years ago. Latin American influence is still an essential part of the nation. In the 16th century, the Netherlands colonized the island, bringing their own heritage with them. To this day, locals speak a standard four languages: Papiamentu, the native tongue of the island, Dutch, Spanish and English.