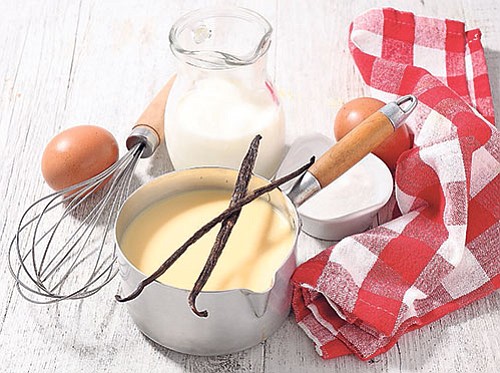 Crème Anglaise
Stories this photo appears in:

Custard can be made thick and thin
Combine milk and cream and heat slowly with the vanilla pod. Meanwhile beat the yolks and sugar together. When milk is about to simmer, with bubbles forming on the edge of the pot, add it in a very slow, thin stream to the yolks, beating furiously the whole time with an egg beater or immersion blender. You want the yolks to heat up very slowly as the milk is incorporated.