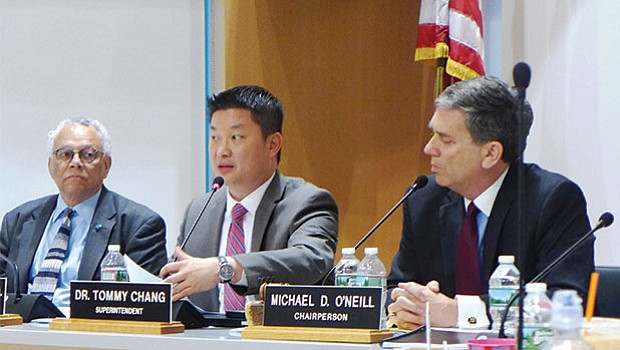 Members of the appointed school committee, Vice Chairman Hardin Coleman and former Chairman Michael O'Neill, listen to a presentation by BPS Superintendent Tommy Chang.
Stories this photo appears in:

School start time debacle rekindles debate over best form of governance for schools
At the same time the Boston School Committee voted on Wednesday to elect member Michael Loconto president of the mayor-appointed body, a parent group took to Facebook and Twitter to gauge support for an alternative: an elected committee. By mid-Thursday, the poll showed support for an elected school committee was ahead of support for the current appointed system 190 to 17.