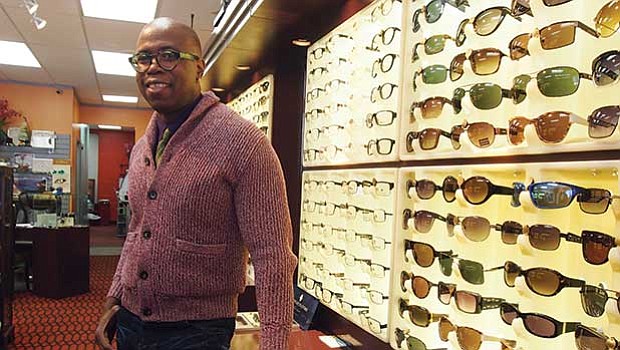 Bobin Nicholson of Eye & Eye Optics.
Stories this photo appears in:

Local firms, new and old, make their mark in Boston
Throughout 2017, the Banner's business pages highlighted local entrepreneurs, those risk-takers who have set up shop to offer services and products from branding to beauty supplies, fitness to fences, sweets to soul food. Some hung their own shingle in an area of accumulated training and experience, while others took a leap from one field to pursue something completely different.