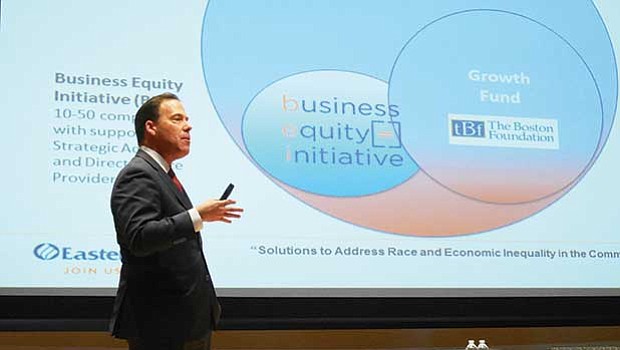 Bob Rivers, Chairman and CEO of Eastern Bank, spoke about successful programs to support greater capacity, capital and revenue for black- and Latino-owned businesses.
Stories this photo appears in:

Speakers tout success models for easing Hub economic inequality
An audience of some 350 people gathered Monday night at the Federal Reserve Bank in Boston for a discussion of solutions to racial and economic inequalities in Massachusetts. The event, organized by the Black Economic Council of Massachusetts, brought together political, government and business experts. In short presentations, a slate of speakers described successful models that help minority-owned business enterprises thrive and grow.