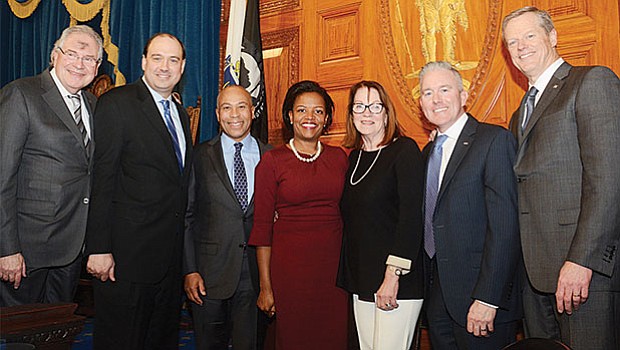 Dorcena Forry with House Speaker Robert DeLeo, Sen Jamie Eldridge, former Gov. Deval Patrick, interim Senate Pres. Harriet Chandler, Sen. Mike Rush and Gov. Charlie Baker.
Stories this photo appears in:

Moving on to private sector, Senator shares recollections from 13 years in Legislature
Surrounded by the state's top political figures, former Senator Linda Dorcena Forry gave her farewell speech last week in the House chamber, addressing her constituents and fellow legislators, past and present.