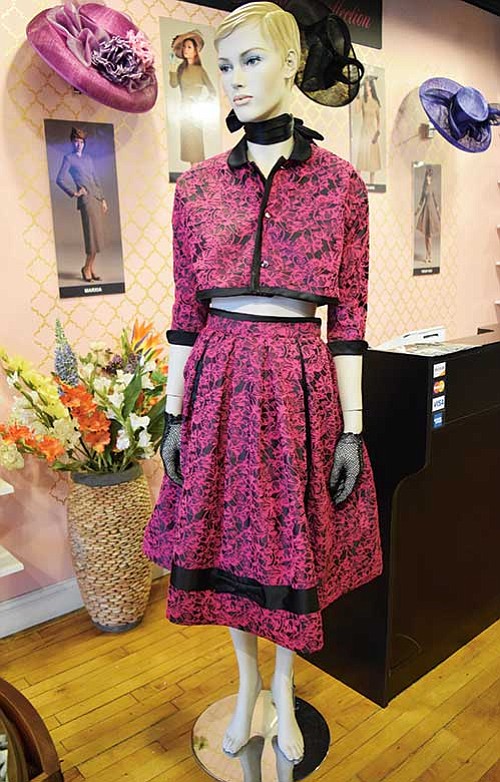 Luna Joachim Collection designs on display at L'Accent boutique.
Stories this photo appears in:

Local designer sells her 1950s-style attire in Brookline
Stepping into L'accent boutique in Brookline is like going back in time. Billie Holiday's crooning voice plays softly in the background, racks of dramatic full-skirted and caped dresses, two-piece suits, pillbox hats, and fascinators line the shelves and pictures of Luna Joachim's designs are placed all over the walls.