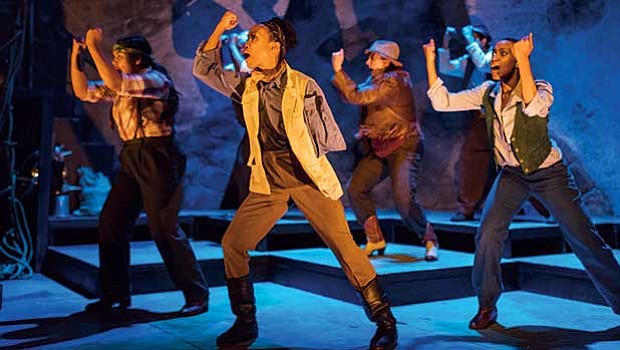 Scenes from the SpeakEasy Stage production of "Men on Boats."
Stories this photo appears in:
In 1869 explorer John Wesley Powell set out with a small crew of white men to chart the Grand Canyon. SpeakEasy Stage has taken that whitewashed history and turned it on its head with "Men on Boats," a roaring romp that portrays the journey with a diverse, gender bending cast. These are not only the people who would have been excluded from the 1869 exhibition, but also the people who are often excluded from the arts.