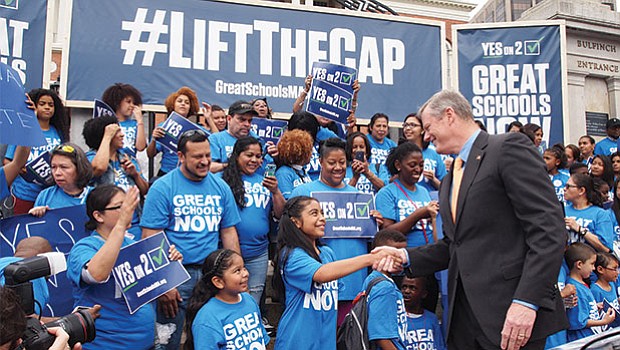 Gov. Charlie Baker shakes hands at a 2016 Great Schools Massachusetts rally in favor of lifting the cap on charter schools.
Stories this photo appears in:

Pro-charter group illegally hid donors
The New York-based organization that last year bankrolled an effort to lift Massachusetts' charter cap violated campaign law and will be dissolved, according to the office of Campaign and Political Finance. When Families for Excellent Schools—Advocacy funneled $15 million into the Yes on Question 2 campaign, the organization illegally hid its donors' identities, the OCPF states.