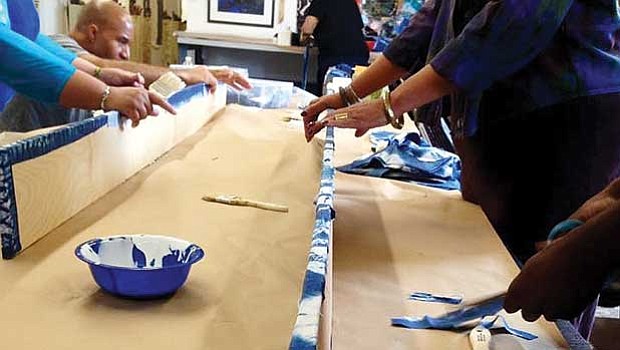 Artisans assist in assembling Ife Franklin's slave-cabin-inspired project.
Stories this photo appears in:

Local Artist Takes Back Slave Images In Public Piece
"Ife Franklin's Indigo Project #4: Slave Cabin, Praise House and Ring Shout" is open on Franklin Park, 1 Circuit Drive for Sept. 10-15. It's a fully three-dimensional structure, made with fabrics dyed with traditional indigo processes.