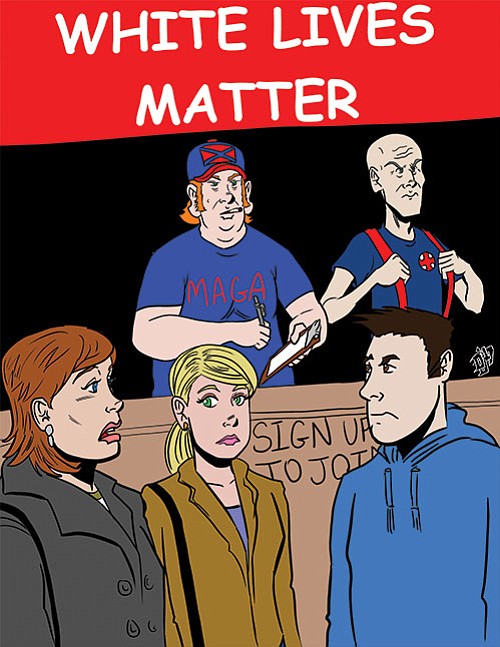 "No way I'm going to give up my Obamacare and join the Alt right!"
Stories this photo appears in:

The time for whites to fantasize about the white supremacy is long gone, and no effort will be able to resurrect it. The more significant issue is the common interests beyond race that affect everyone's economic status. The privileged who deny everyone affordable health care and a livable minimum wage, among other interests, insist that out of white solidarity, white American citizens should support policies that are detrimental even to their own interests.