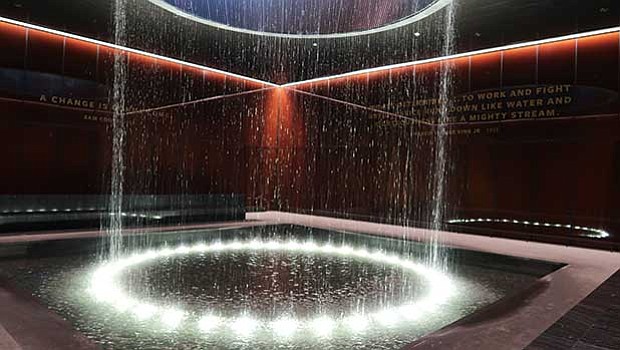 The Contemplative Court.
Stories this photo appears in:
Museum traces path toward justice and freedom for African Americans
The largest institution dedicated to African American history and culture, the National Museum of African American History and Culture starts its story in the 1400s, when African peoples took part in transatlantic trade with countries on other continents. Displays and wall texts follow the money, and the gradual growth of the fiction that Africans were not equals and could themselves be traded as commodities.