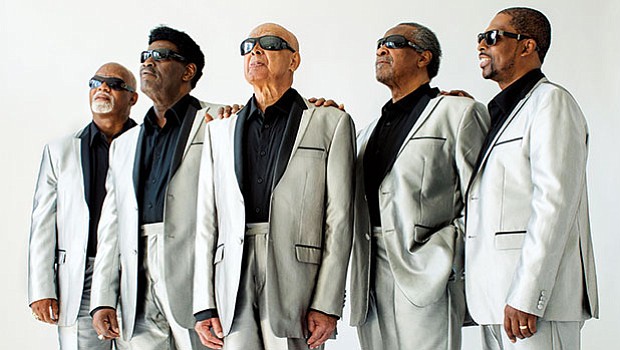 The Blind Boys of Alabama
Stories this photo appears in:

Irma Thomas, Blind Boys of Alabama perform
The Preservation Hall Legacy Quintet wasted no time getting down to business Friday night at Berklee Performance Center as the first of three powerhouse acts in a concert presented by World Music/CRASHarts. The program also showcased another homegrown New Orleans icon, Irma Thomas, and a revered gospel group, the Blind Boys of Alabama. What these musicians have in common are African-American musical traditions rooted in their communities—its churches, celebrations, and clubs; fluency in this tradition's many musical veins, including blues, soul, jazz, gospel and R&B; and decades of experience, awards and industry accolades.