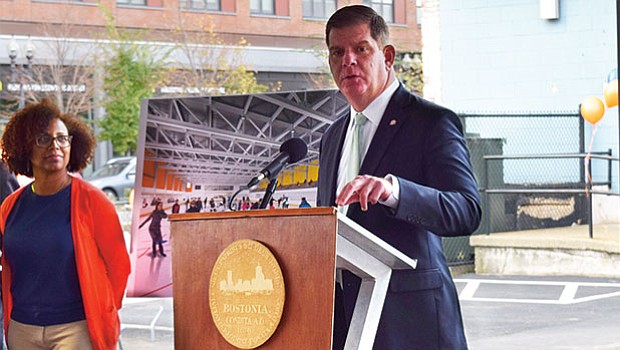 Mayor Walsh speaking at press event in Jackson Square.
Stories this photo appears in:

Jackson Square plans for year-round ice-rink and sports facility
For the last 20 years, community activists in Jackson Square have been working to bring to the neighborhood a central place for teens to play, learn and work. After Mayor Martin Walsh administration's contribution of $2 million towards the project this month, that dream is only $6 million away from reaching its funding goal of $30 million.