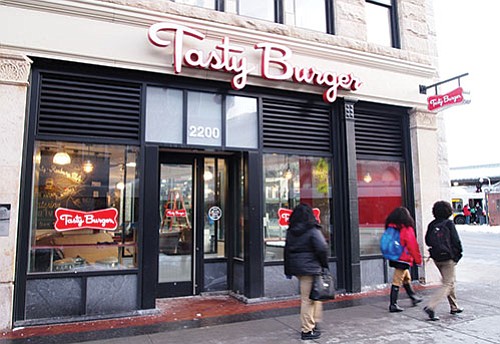 The Tasty Burger and Dudley Dough restaurants in Dudley Square will soon be closing.
Stories this photo appears in:
The Bruce C. Bolling Municipal Building has brought to Dudley Square Boston Public Schools staff and housing food, retail and service businesses in its ground-floor retail spaces. But as daylight fades and workers depart the area, the commercial district loses its vitality. That may change, as more than 400 housing units permitted and under construction in the Dudley Square area come into being. The new housing projects, undertaken by local community development corporations and development firms, promise to bring a mixture of affordable and market-rate housing to the area, potentially increasing the number of people in the area after dark, and the number of people with sufficient disposable income to keep businesses thriving.