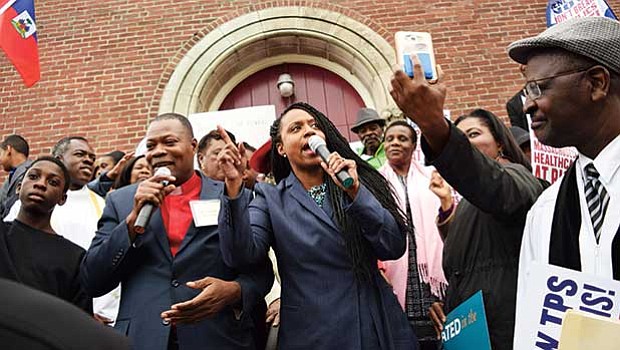 At-large City Councilor Ayanna Pressley rallies with Haitian-Americans United, Inc.
Stories this photo appears in:

Trump to decide fate of thousands of workers
The Temporary Protected Status of an estimated 5,000 Haitians living and working in Massachusetts is under threat from President Trump and the Department of Homeland Security. The Trump administration is expected to decide by Nov. 23 whether to terminate or to extend TPS for 58,000 Haitians who legally live and work in the U.S.