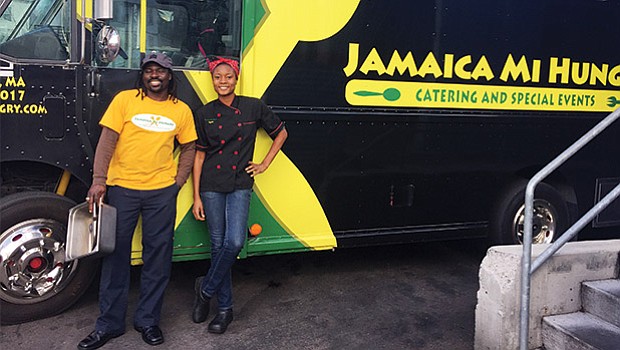 The Jamaica Mi Hungry team with their mobile kitchen.
Stories this photo appears in:

Santander Bank this week announced "Cultivate Small Business," a pilot initiative designed to assist women-, minority- and immigrant-owned businesses in food-related industries. The program's focus is on helping to fill gaps in networking, mentorship, training and access to capital in order to smooth the path to business success, a path that can be particularly rocky for entrepreneurs starting out with few resources.