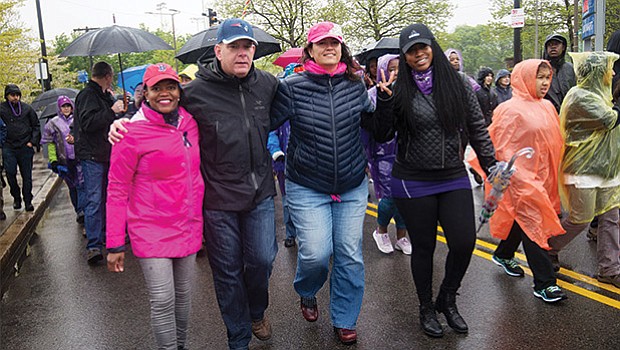 Mayor Martin Walsh marches with (l-r) state Sen. Linda Dorcena Forry and at-large city councilors Annissa Essaibi-George and Ayanna Pressley in the 21st annual Mothers Day Walk for Peace in Dorchester.
Stories this photo appears in:

Interests of police unions, Trump supporters, black voters at odds
In his 2013 upset win over at-large City Councilor John Connolly, Mayor Martin Walsh, then a Dorchester state representative, prevailed by a thin three-percentage-points. He drew heavily on support from predominantly black and Latino precincts in Hyde Park, Mattapan, Dorchester and Roxbury. But now the disparate groups Walsh depended on for electoral victory find themselves at odds over critical issues.