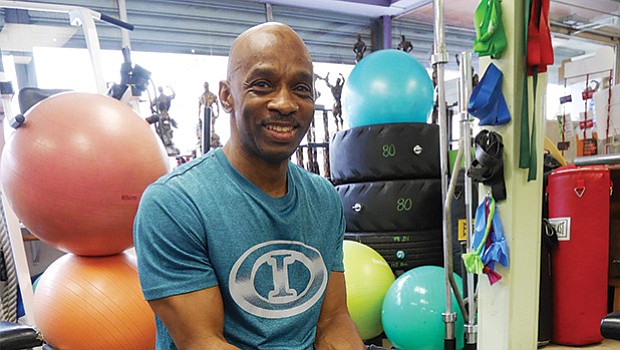 Joe Sumrell of Inside Out Fitness Concepts
Stories this photo appears in:
Inside Out Fitness Concepts founder Joe Sumrell traces his interest in physical fitness way back, probably to age 6 when his mother started him in judo classes. Throughout his school years, he played just about every sport available. Later on, he took up competitive bodybuilding and earned the shelves full of trophies that line IOFC's walls and storefront on Dudley Street in Roxbury. And at 58, Sumrell still competes in track and field, where he is ranked nationally and internationally in multiple events.