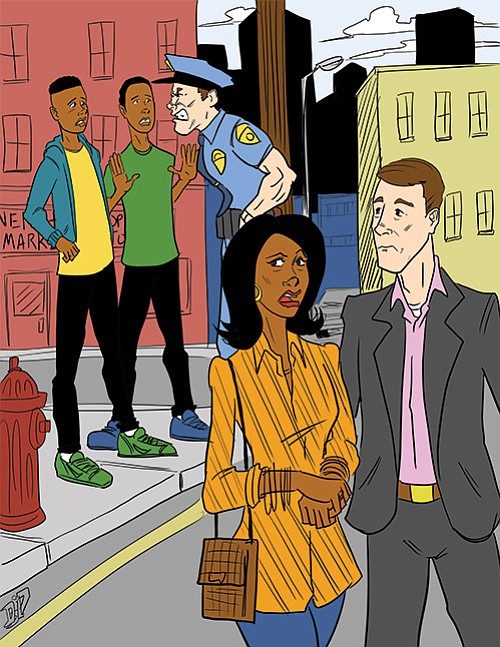 "So much for the Fourth Amendment rights to personal privacy."
Stories this photo appears in:

Patriot's Day is a major holiday in Massachusetts. It is a celebration of the beginning of America's Revolutionary War against Britain. Every year a rider impersonating William Dawes rides a horse from Eliot Square in Roxbury to warn the residents of the western suburbs that "the British are coming." Minutemen reenactors confront the British Redcoats in Concord and Lexington and once again fire "the shot heard around the world." The performance of the colonial militia generated a strong interest among early Americans in maintaining the right to bear arms in the Second Amendment of the U.S. Constitution.