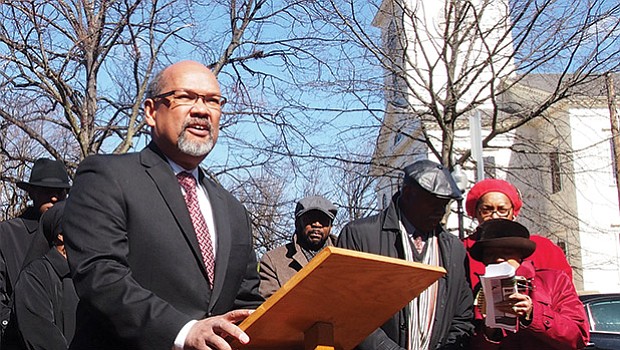 Former City Councilor Charles Yancey says the city should divest its deposits from banks that don't invest in local communities.
Stories this photo appears in:

Santander cutting deal with D.C. group
Under the Community Reinvestment Act of 1977, banks are required to extend credit to businesses and residents of low-income communities where bank services historically have been lacking. While those agreements have traditionally been negotiated with community-based organizations and nonprofits, Santander Bank is looking elsewhere to negotiate benefits for communities in Boston, Worcester and Springfield: Washington, D.C. A coalition of Boston activists is questioning why the bank decided to negotiate a CRA agreement for Massachusetts cities with the Washington-based National Community Reinvestment Coalition.