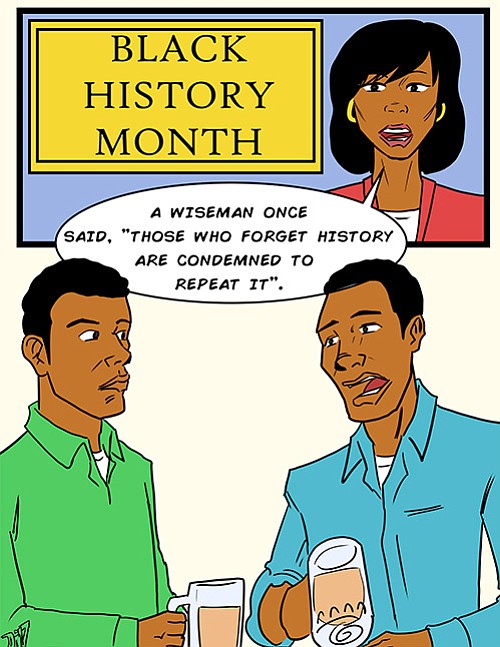 "Damn right. I know that when Trump was talking about 'make America great again' he wasn't thinking about us."
Stories this photo appears in:

As the annual Black History Month draws to a close, it is well to remember George Santayana's aphorism, "Those who cannot remember the past are condemned to repeat it." After Barack Obama's ascension to the presidency, there is a strong desire to conclude that a non-racial America has evolved. Indeed, the great legacy of black achievements for the benefit of the nation warrants the status of equality for black citizens. Every February African Americans note their contributions, but it is painful to recollect in detail the infliction suffered in generations of racial abuse.