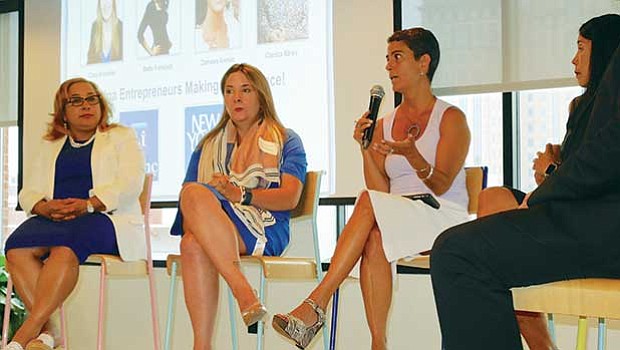 Zamawa Arenas (3rd from left), founder and CEO of Flowetik, participates in a panel discussion at a July 18 forum hosted by LatInc. With her on the panel are (l–r): Claritza Abreu, VP of enterprise technology risk management for State Street Corporation and founder of LatInc; Clara Arroyave, co-founder of PlaceMe; and Betty Francisco, founder of FitNation Ventures and ReImagine Play and co-founder of Latina Circle.
Stories this photo appears in:
Zamawa Arenas branches off on her own with Flowetik
Venezuelan-born serial entrepreneur Zamawa Arenas previously spent 20 years with the full-service marketing firm Argus — 15 of those as co-owner — before hanging her own shingle in June.