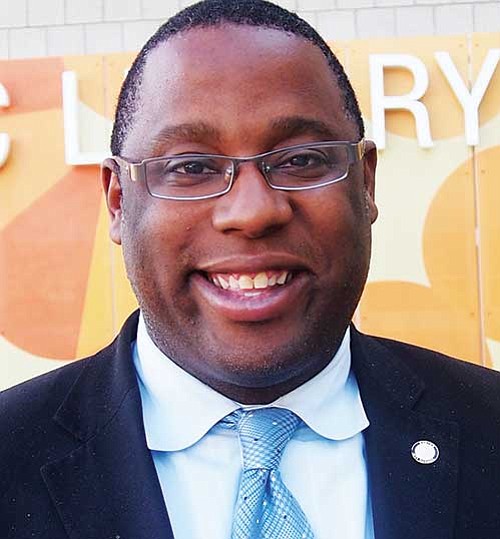 Tito Jackson
Stories this photo appears in:

Walsh dumps WBZ, includes RoxVote
The ink had barely dried on the Sept. 27 preliminary election results when Mayor Martin Walsh agreed to two debates against his challenger, District 7 City Councilor Tito Jackson. One debate was to be hosted by conservative WBZ talk show host Dan Rea, the other by WGBH Boston Public Radio hosts Jim Braude and Margery Eagan.

Tito Jackson, Marty Walsh talk community relations, public safety
Walsh says his administration has reduced arrests, improved relations between police and community residents and diversified the department's ranks. Jackson slams Walsh for his administration's responses to an increase in murders and claims the department is becoming less, not more diverse.