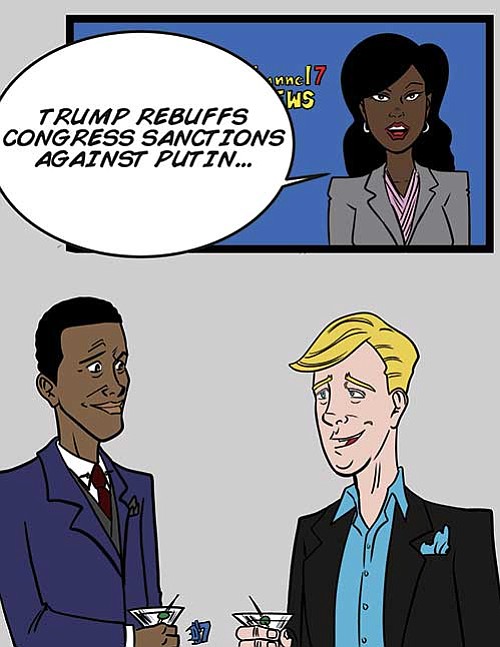 "Trump doesn't seem to know that America won the Cold War!"
Stories this photo appears in:

Clearly, Trump's connection with Russia is not philosophical. He has already demonstrated a willingness to desecrate a major economic principle of the presidency, that the office will operate for the benefit of the republic and not to increase the president's wealth. But given Reagan's legacy, why have conservatives also abandoned that principle?